What is Paintless Dent Repair? "PDR"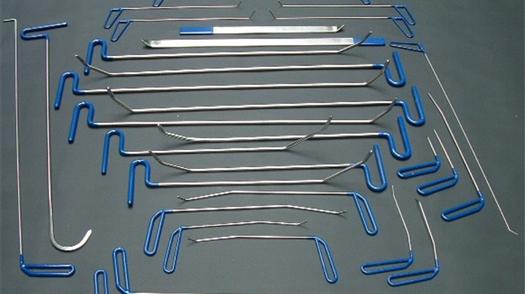 Paintless Dent Repair is a technique used to remove hail damage, minor door dings and dents from automobiles, due to shopping cart dings, another car door, excessive pressure, minor accidents and acts of nature.
This procedure requires no paint or body work and never disturbs the factory finish to your vehicle. Our technicians have specialized tools that go behind the panel and massage the dent from the inside out, so the ending result is that your vehicle will look like the damage was never there.
Paintless Dent Repair will save you money, due to the fact that most repairs can be completed for less then half of what a Conventional Body Shop will charge and you will have your vehicle back in less time, instead of waiting days or even weeks with a Body Shop.
Our process is environmentally safe due to we do not use paint or filler to make the repair and you retain the value of your vehicle.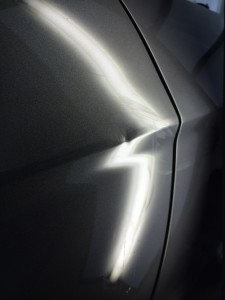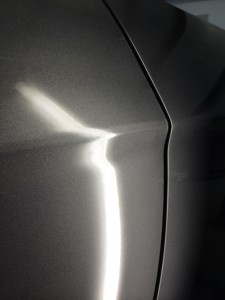 In most cases a dent can be repaired back to 100% of how it was before the damage. Their are exceptions- if the dent has paint that is missing, or the location of the dent can sometimes make it difficult to repair 100%, but our team will go over all possibilities before we touch your vehicle, Our strive is to make you the customer totally satisfied with the services that you receive from us.